We are excited to announce the launch of Bespoke Mental Health Canada and our 2023 lineup of live streaming workshops and webinars.
Bespoke Mental Health Canada aims to close the research-practice gap by providing online training in evidence-based psychological therapies by the experts who have developed and evaluated the interventions.
Our trainings are offered as online live-streamed full-day and half-day workshops, as well as 90 webinars on hot clinical topics and ethical issues.
After the live streaming event, all of our workshops are available for pre-recorded on-demand viewing.
Click here to reserve a spot at the live streamed events.
Click here to view our on-demand content ready to watch now.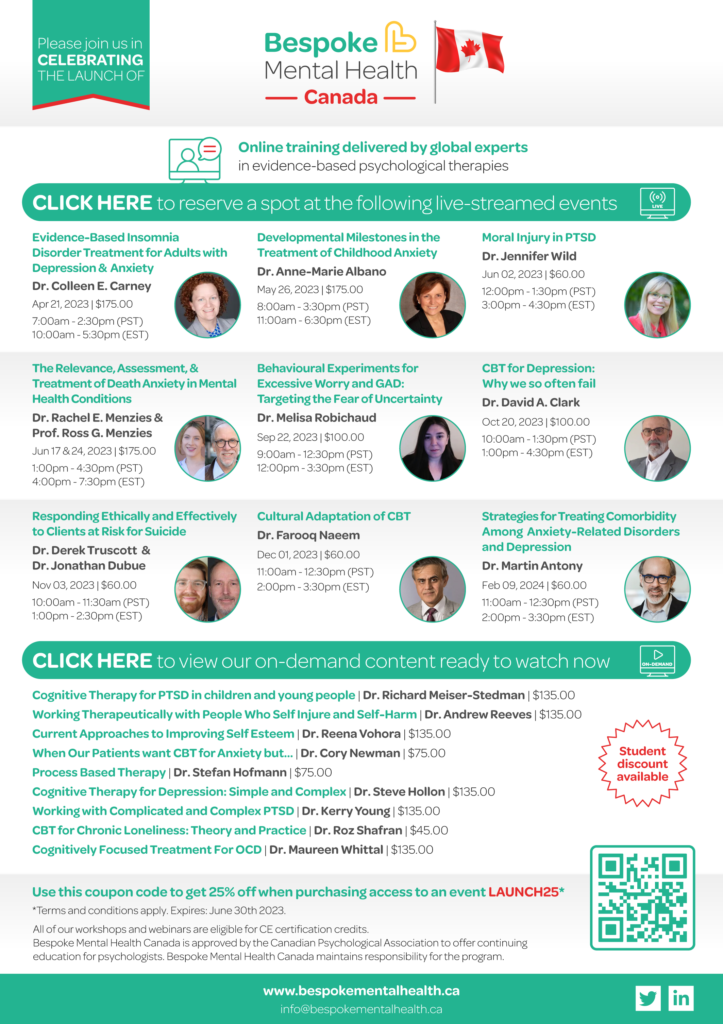 * Please note that this is a Paid Ad Listing. The links included here are external to APNS. We have no control over the nature, content and availability of those sites. The inclusion of links or information does not necessarily imply a recommendation or endorsement.